Requirements
Diploma in Business Computing (DBC)
Cisco Certified Network Associate (CCNA)
Individuals with passion for cybersecurity knowledge with some knowledge of Programming and Networking
Professionals working in the Financial sector, security services, Ministries and Departments, NGOs
Target audiences
BSc. Computer Science degree holders
BSc Computer Engineering degree holders
IT working professionals in network infrastructure environment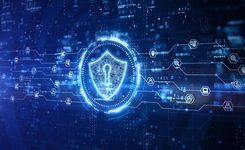 COURSE DESCRIPTION
This course will provide a participant with a specialized real-time skills and competences in safeguarding IT infrastructures against the threat of cybercrime to meet the expectations of an organization. The increased internet penetration has given exponential rise in sophisticated attacks on Information Technology (IT) infrastructure and attackers are gaining access to sensitive organizational information like credit card details and other financial transactional information. This course will give a participant the requisite security preventive tools and techniques to make IT infrastructure more resilient against cyber threats to information systems.
COURSE OBJECTIVE
By the end of this course, a participant should be able to:
Appreciate and explain the Network and e-Security concepts & terminology.
Understand different types of Cyber Attacks and their impacts.
Prevent attacks and other threats in a network or Internetwork.
Appreciate and conduct vulnerabilities in existing networking infrastructure
Facilitate secured communication using Cryptography.
Facilitate network security using security methods.
COURSE MODULES
The following modules will be covered in this specialized course
Computer Networking Fundamentals
Cyber Attacks
Cyber Security Methods
Cryptographic Methodologies
CAREER PROSPECTS
Security Architect
Security Consultant
Security Analyst
Security Engineer
Penetration Tester/Ethical Hacker
Chief Information Security Officer (CISO)
Cryptanalyst
Cryptographer
 COURSE PRE-REQUISITE
Diploma in Business Computing (DBC)
Cisco Certified Network Associate (CCNA)
Individuals with passion for cybersecurity knowledge with some knowledgw of programming
 TARGET GROUP
BSc Computer Science degree holders
BSc Computer Engineering degree holders
IT working professionals in network infrastructure environment
Professionals working in the Financial Sector, Security services, MMDAs NGOs