As part of the Centre's mandate to build capacity in the various aspects of ICT, the Ghana-India Kofi Annan Centre of Excellence in ICT (GI-KACE) has trained staff of the Ghana Civil Aviation Authority in the Linux Operating System.
The 11 staff from Ghana Civil Aviation Authority were taken through rigorous training in several aspects of Linux ranging from Network Configuration and Remote Access to Software Management and Introduction to Shell Scripting among others.
READ ALSO: GI-KACE Commemorates Green Ghana Day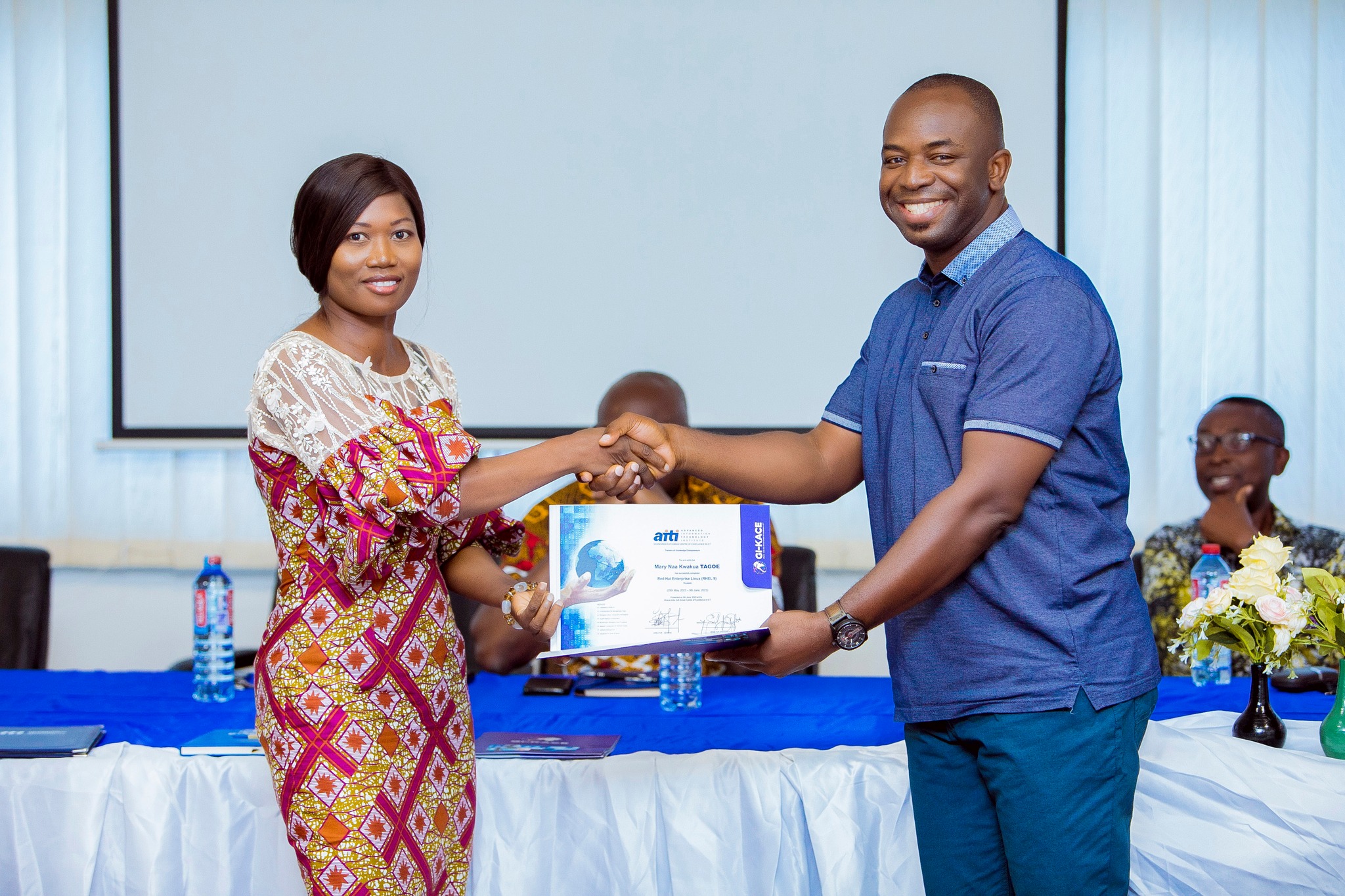 After successfully training the team from Ghana Civil Aviation Authority in a 10-day brain-wracking specialized session, they were presented with professional certificates for their hard work.
Speaking during the closing ceremony, Kobi Hemaa Osisiadan-Bekoe, Director of Corporate Affairs and Media Relations commended the team for their hard work, dedication, and positive mindset in obtaining this feat.
READ ALSO: GI-KACE Pledges to Continue Supporting Girls in ICT Program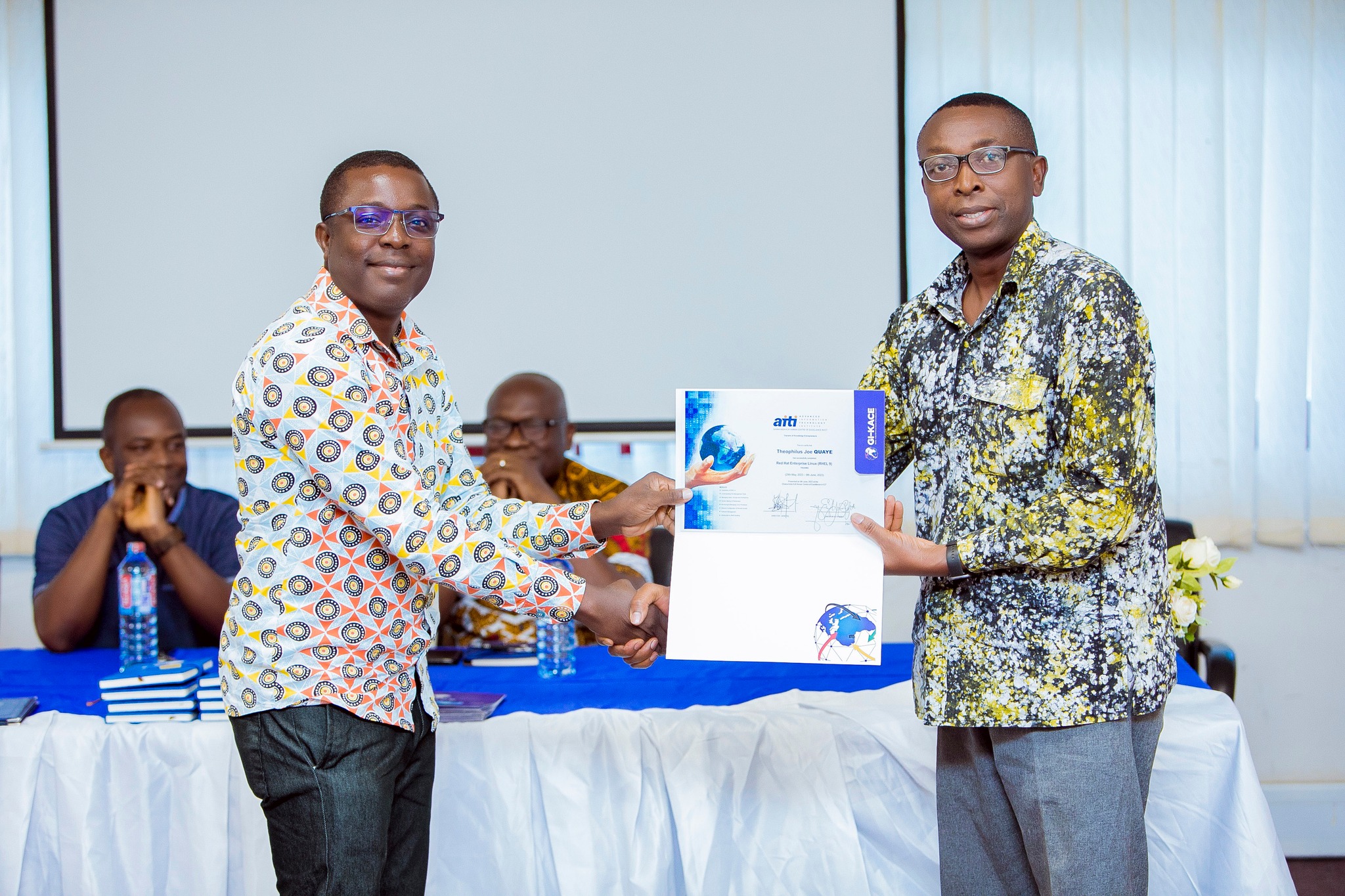 She urged the 11-member team from Ghana Civil Aviation Authority to take what they had learned from the specialized training program back to their offices and also be ambassadors of what the GI-KACE does.
"Congratulations to all of you here for successfully completing this course in Linux. This course was put together specifically for your team at Ghana Civil Aviation Authority and it was delivered to you by our highly trained professional staff. We are hopeful that you will go back to your offices and train your colleagues in what you have learned here."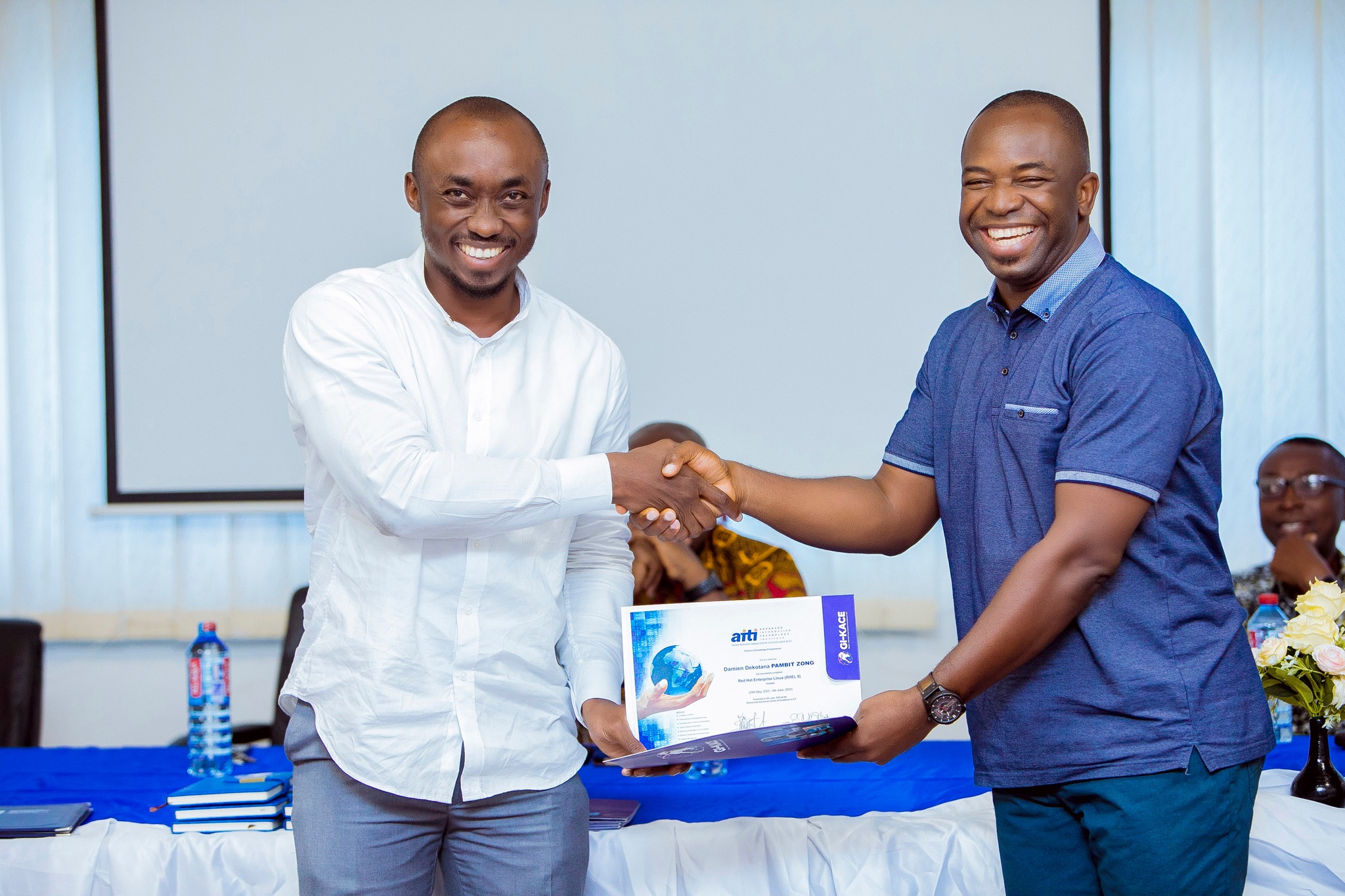 READ ALSO: Ursula Owusu Ekuful Inspires and Empowers Females at FEMITECH Conference on International Women's Day
"We also want you to spread the gospel of what you have experienced here and tell others to also come and signup for our courses because at GI-KACE we deliver only the best of what is needed on the job market," she stated.
She added that GI-KACE runs several courses that meet the demands of people from all walks of life.