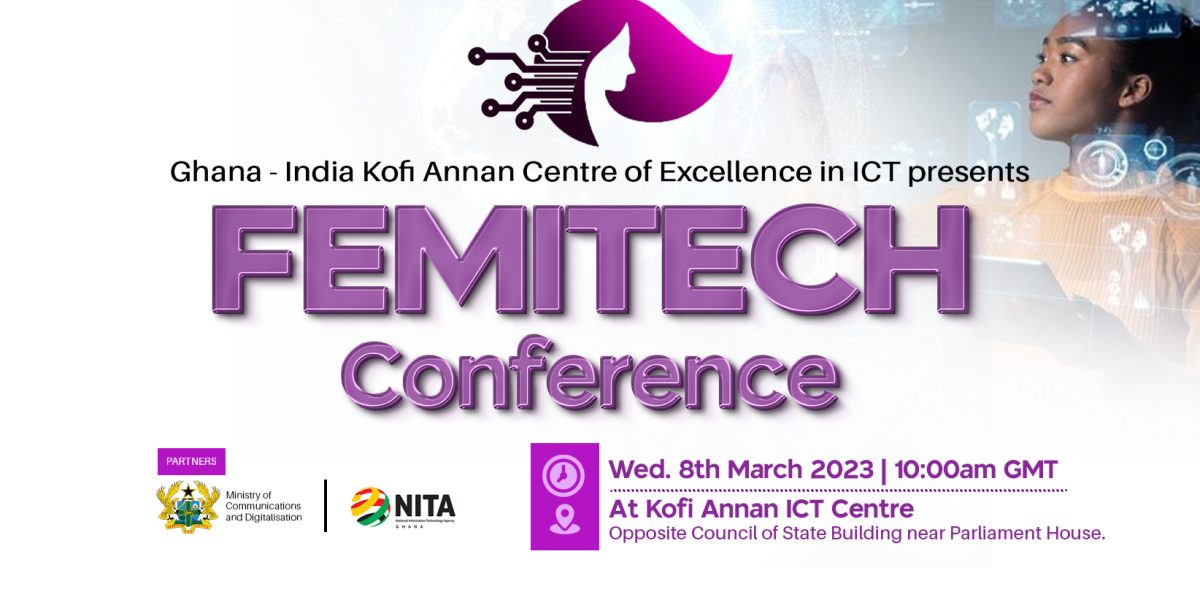 March 8, 2023 - 10:00
GI-KACE
Females In Tech (FEMITECH) Conference  seeks to bring together women of diverse backgrounds or portfolios in the field of ICT. It is a gathering designed for women in the technology space for their understanding of today's technology and their appreciation of future technology.
FEMITECH conference aims to connect, inspire and catalyze collective efforts to act for a more inclusive, sustainable, and innovative ICT ecosystem. FEMITECH is a yearly activity organized on International Women's Day to honour females in the technology space while highlighting opportunities in ICT that are readily available for women
Theme for 2023 FEMITECH
The theme for this year's FEMITECH is "Advocating for Gender Equality through ICT ''.
EVENT INFO :
Start Date:

March 8, 2023

Start Time:

10:00

End Date:

March 8, 2023

Location:

GI-KACE